Administrator
Staff member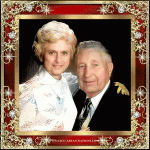 PASTOR RICHARD GIRNT BUTLER
FEB. 23,1918 - SEPT. 8 2004
Aryan Nations Founder Pastor Richard G. Butler was an intelligent Aryan man and unique individual. He refused to stop fighting the good fight; even after the jews stole his world.
Pastor was even more determined to bring back the Church of Jesus Christ Christian - Aryan Nations. Pastor Butler spent his last four years working hard to rebuild what Morris Sleeze of his poverty "free" law center forced AN into bankruptcy with a $6.4 million dollar judgment.
Unfortunately Pastor's daughters slipped back into the cesspool of political-correctness.
Raised in the Church, Pastor's kids were taught to love our White heritage. But they rebelled, embracing the illusions of this jew controlled world.
HIs kids became traitors to the cause and went against their fathers life work. They claimed dad had no will and removed dad's possessions and destroy church property.
Meanwhile a high ranking Aryan Nations Leader flew to Idaho to request the church property. He was soon informed that the membership list pastor spent four years rebuilding was burnt by pastors traitorous children and family. It is alleged they did it because of FBI pressure.
Rebuilding a white power organization that in its height had 3000 members was quite the daunting task. Sturdy souls now undertake the task to rebuild again and we won't be stopped.
Make no mistake zionist occupied government:
Even with the death of our great leader Richard Butler, it won't stop the members of the Church of Jesus Christ Christian - Aryan Nations from continuing the flow of our late Pastor and bring it straight to the Kike, like it always has.
Pastor was a true Aryan Warrior and never surrendered to the kike filth until death. Few souls have sacrificed so much while accomplishing such feats to educate our race.
While in the hospital his message to AN staff members was to never give up the fight.
Honor his memory by increasing your Aryan educational efforts.
Pastor died with a relaxed look on his face; A man at peace who left this jew infested world in his sleep.
The official cause of death was kidney failure, two blocked arteries and Emphysema.
Aryan Warrior and Identity Pastor, you have had a long hard fight and earned your rest. Now Pastor Butler has reunited with his beloved wife Betty.
Mourn not for Pastor Butler. He is a far better place where no jew exists to corrupt & destroy.
Mourn for your children who are forced to grow up in a multicultural cesspool of subhuman-muds
created by the jew.
Mourn for our race that is dying from this ZOG sponsored and media promoted genocide.
Mourn for those of our own people who are brainwashed into accepting and encouraging the destruction of their own race.
Rise up White Man and work against the muddy racial future we all face.
That was the primary message of Pastor Butler's life: Honor his service by working to awaken our people and free your land from the Jew and ALL NON-WHITES.
HAIL WHITE VICTORY!
CLICK HERE: February 23, 1918
Last edited: